Joined

Sep 21, 2004
Posts

1,369
Total Time

15 min
http://money.cnn.com/2016/02/24/news/economy/trash-workers-high-pay/?sr=moneyaol022416trash1100story
The $100,000 job: Garbage workers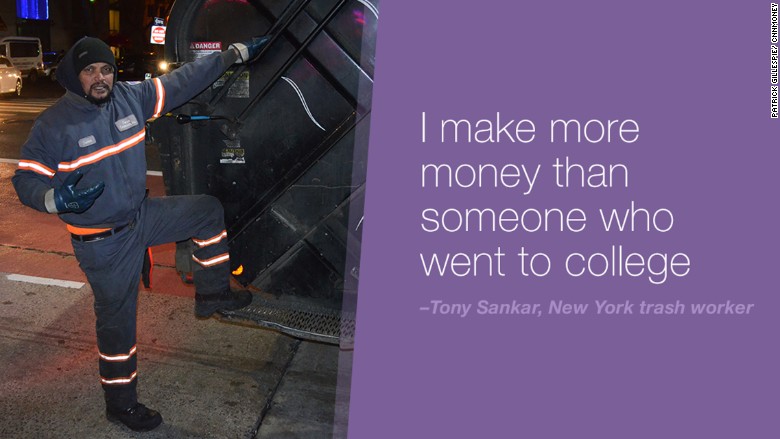 "
Not only do they earn a good salary, their wages are growing faster than the average too. Nationwide, wages for trash workers have grown 18%, which is a lot faster than the 14% average for all workers since the recession ended in June 2009.
That's because it's not easy to find workers in the business. Employers can't find qualified truck drivers, landfill operators or mechanics.
David Antonacci says he got 50 applications when he advertised for a truck driver's job. Only four applicants had a commercial drivers license and all four had penalties on their licenses. So Antonacci couldn't hire any of them.
That lack of available talent is one key reason why Antonacci and others in the industry have given out raises at a faster pace than the national average.
It's the same story in other parts of the country. Kathy Morris runs a waste management facility in Davenport, Iowa, and she's raised wages to retain employees."