Title:
BBJ First Officer 7/10/2005
Company:
Company Name Withheld
Product/Service:
Location:
West Coast
Required Travel:
None
Job Type:
Full-time
Employment Type:
Description:
A corporate flight department based in on the west coast, is seeking qualified pilots for our new BBJ2, to be delivered in the 4th quarter. We currently operate two Gulfstream IV aircraft, one Citation X, and one EC-135 helicopter.
Requirements:
Licenses / Ratings: U.S. FAA Airline Transport Pilot
Certificate Age: Must be at least twenty-three years of age.
Flight Experience: 4000 hours total and 1500 hours TURBINE total. Additionally, a minimum of 1000 hours in Turbine aircraft as the Pilot in command, as defined by FAR PART I is required. This excludes simulator time
Currency: A minimum of 250 hours must be logged in the preceding 6 months.
Medical: Must possess a current FAA Class 1 Medical Certificate. Must pass FAA mandated Drug Test. The company conducts pre- and post-flight random drug and alcohol screening.
Authorization to work in the United States: Must have established authorization to work in the United States.
Education: Graduation from accredited, four-year college preferred.
Letters of Recommendation: At least three letters from any individuals who can attest to the pilot's flying skills, by having observed them over a sustained period of time. In addition, one letter from someone who has known you for at least ten years attesting to your character is required at the time of interview.
Company Benefits:
Benefits of flying include:
- Business class travel or better if required to deadhead commercially on flights over three hours
- Employee keeps all frequent flier miles for airlines, hotels, and rental cars
- Crew receives full size car rental on all layovers, and all ground sit time of more than three hours
- Excellent medical and dental benefits, company paid.
- Guaranteed four weeks of vacation per year.
- Many more
[font=Verdana,Arial,Helvetica,sans-serif]Click Here For A 10 Day FREE Trial!![/font]
[font=Verdana,Arial,Helvetica,sans-serif]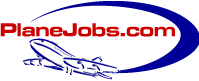 [/font]